Why Real Estate
Investment Destination –
Noida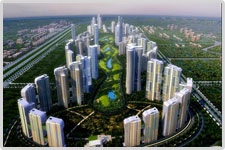 Noida, the largest industrial town of Asia, has under gone a paradigm shift in last few years. Close Proximity to Delhi and enhanced connectivity with the rest of India through a strong logistic network.
Noida is a well-planned township
, which has more than 5000 industrial units and over 5,00,000 population.
The frantic rate at which major builders and developers are launching large housing and township projects and equally frantic approach by the corporate houses, institutions and individuals in buying the properties, tell the whole story of the fruitful investment opportunity in Noida.
Noida has become a centre point of investment by attracting the largest chunk of IT industries with all the major IT companies eyeing to set up their development centres in Noida.
Noida is a great place to invest in real estate due to the following reasons:
1. Huge demand:
The demand for residential and the commercial property in Noida is increasing every year at a very fast and impressive rate due to its well connectivity to the capital city of Delhi and the world class infrastructure facilities. Job opportunities, businesses, migrations, investment tools and etc are expected to be doubled in Noida by 2014.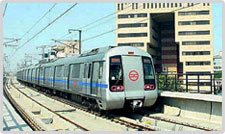 2. Connectivity with Delhi
DND Flyover  - It is India's first 552 meter long main BOT Bridge Project. It is an eight lane link across the river Yamuna. It has 3 minor bridges and 8 lanes approach roads on embankment. It provides very fast access to South Delhi & Noida.
Metro connectivity – Metro has given a new life to Noida ,  provides immediate link to East Delhi & Central Delhi.
3. Noida-Greater Noida Expressway
Noida-Greater Noida Expressway is a six-lane highway connecting Noida, Uttar Pradesh, an industrial suburb of Delhi to Greater Noida, a new suburb. The total length of the Expressway is around 23 km, with 3 km in Greater Noida and the rest in Noida. A total of 40 sectors are planned along the Expressway. These have been further divided into four zones under the Noida Master Plan 2021.
This expressway is under expansion to Taj Economic Zone, International Airport and Aviation Hub proposed to be constructed along the Yamuna Expressway (Taj Expressway).

4. The Yamuna Expressway
The Project road connects two important destinations of National and International importance – National Capital Delhi and tourist center Agra. Both these places have high potential to generate traffic and economic development.
The Yamuna Expressway (erstwhile Taj Expressway) Project would accelerate overall development of the region as it is coming up along the proposed Taj Economic Zone and Taj International Hub Airport within easy reach of Delhi, Noida and Greater Noida.

Upcoming huge urban conglomerates in NOIDA and Greater Noida with their own potential will have easy accessibility towards Aligarh, Mathura and Agra

Safe, shorter travel time and the accessibility in the region will accelerate land development along the Yamuna Expressway (erstwhile Taj Expressway) in a planned manner for commercial, industrial, institutional amusement and residential purposes.

This all together provides the great investment opportunities in the projects running on Yamuna expressway.

Noida is soon to see various townships, more commercial headquarters, shopping malls, world-class theaters and a lot of infrastructure development. Also, there are a number of tourism and entertainment projects under development in the city Noida.
All the above factors make Noida a posh self-sufficient city and good investment spot. Price of Noida property is on an upswing, thus making it the right time to invest in different real estate projects to ensure higher productivity.