Why Real Estate
Investment Destination -
Gurgaon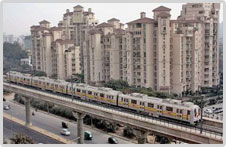 Gurgaon is the industrial and financial center of the Indian north-western state of Haryana. It is also one of New Delhi's, India's national Capital, dominant satellite cities. Known as the call center capital of the world-wide, Gurgaon is now considered to be one of the best Indian cities to work and live in.
It is a millennium city which was identified as one of the most potential destinations for investors when the Indian Economy opened its markets to foreign investors in the 1990s.


The government of Haryana, the state in which Gurgaon is situated, has made Gurgaon grant a favorable tax policy and it has now become one of the most prominent off shoring and outsourcing center in the world and the cynosure of various MNC's. It has already managed to attract several multi-national companies, foreign investors, NRI and large business houses.


As India's foremost outsourcing hub, Gurgaon offers lots of investment opportunities. It is home to renowned, major multinational companies like  Alcatel, British Airways, Ericsson, Hewitt, Coca cola, General Motors, GSK ,Genpact, Microsoft ,Gillette ,Pepsi , Hindustan Unilever, Motorola,Hewitt ,American Express etc.


Gurgaon also houses many other manufacturing companies & offices that are well respected in India like  Maruti Udyog,Hero Honda,Orient Craft ,Lumax ,Munjal Showa, TCS ,Ranbaxy ,Bharti Airtel , NIIT etc.

Places such as Dharuhera, Bawal, Manesar and Udyog Vihar are home to giant manufacturing firms.The main industry in Gurgaon is the IT industry. Gurgaon is one of the biggest places for Information Technology Enabled Services (ITES) facilities in India.
The upwardly mobile population, senior and middle level executives of big MNCs, businessmen, all are moving to the Gurgaon.
Key Factors  :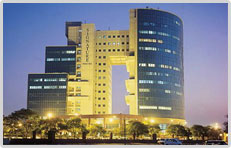 1. Affordable Real Estate
– Real Estate prices are roughly 1/5 th to 1/10th of the prices prevailing in nearby areas of Delhi. Mid size Housing demand is growing at a faster pace. Growing economic activity ( IT , ITES , Mfg etc ) in Gurgaon , right from NH-8 till Manesar. Many Big corporate are shifting their bases to Gurgaon Proximity to Domestic & International Airport – 10 minutes drive.
2. Good connectivity with Delhi - The Delhi-Gurgaon  8 lane Expressway and the Metro have given Gurgaon fast access to South Delhi & Central Delhi.
World class Schools ( GD Goenka, Pathways , Heritage)  & Medical facilities (hospitals like Medicity, Fortis , Max ) are already in place. 
The city has witnessed opening of major 4 & 5 star hotels like Leela Kempenski, Oberoi , Crown plaza etc.
3. High Economic Growth
- Highest concentration of services industries/ other corporates - Over 2000 MNCs have their India Head Offices in Gurgaon; 2nd largest (after Bangalore) IT Hub in India.
4.
Large well defined SEZs and Industrial Parks; Easy access to skilled & semi-skilled manpower.
5. World Class facilities
- Gurgaon world class Office & Retail spaces and top notch condominiums offering benefits of gated community) by leading national developers including International companies (FDIs) such as Emaar, IREO etc.
6.
Better governance and law order vis-a-vis other suburbs of Delhi.
To conclude, because of new and innovative additions and massive constructions, Gurgaon a step higher being the investor's destination in comparison to other Indian Cities. With more and more developers trying to build a base in the city of Gurgaon, it has become a land of concessions and lucrative options for investors.


All in all one of the hot-bed location in India which investors should not overlook.